Insights Download
Webinars, case studies, infographics, and more to help you roll out better compliance training.
ARTICLE
News and Notes from CBI's Pharmaceutical Compliance Congress
CBI's 13th Annual Pharmaceutical Compliance Congress held in early 2016 featured an impressive lineup of industry luminaries and government regulators discussing a wide range of compliance-related topics. This two-page QuickTip offers our thoughts and key takeaways from the keynote sessions and panel presentations.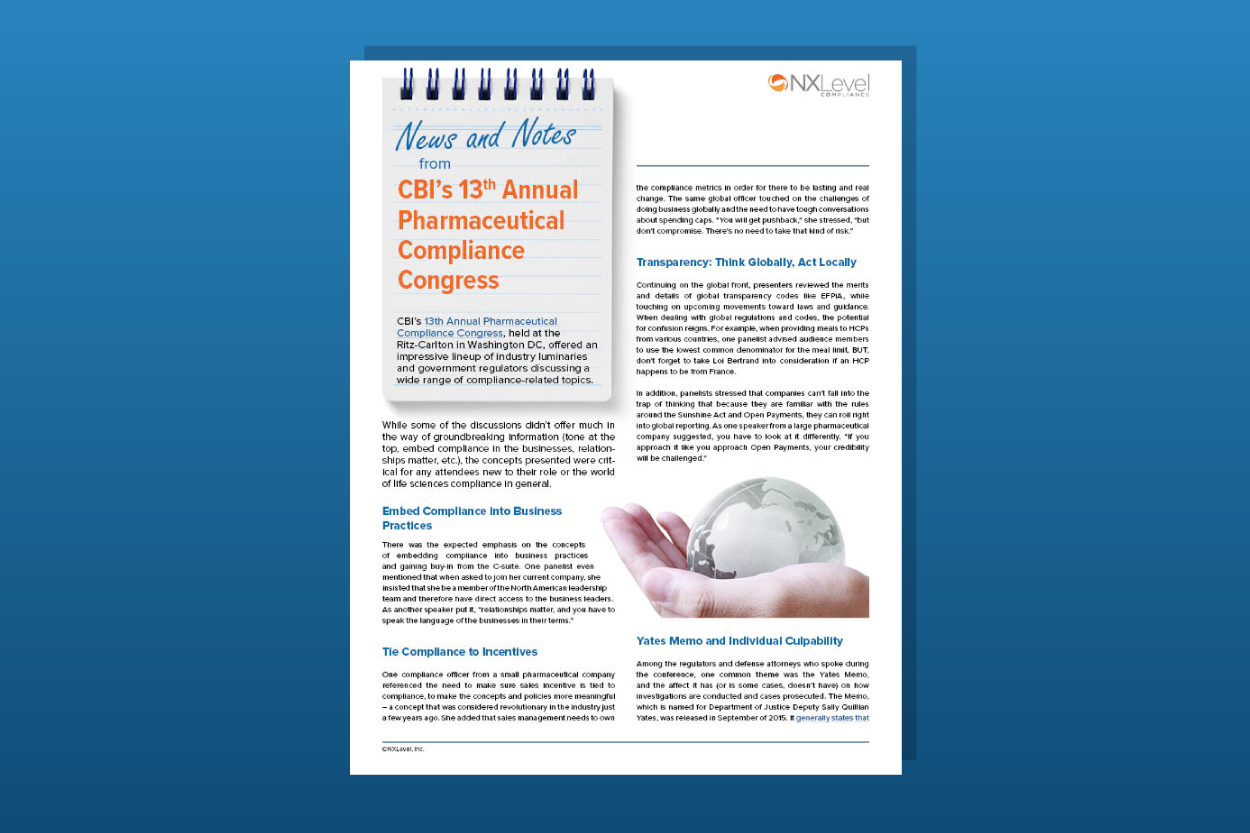 Download
PDF - 1 MB