Insights Download
Webinars, case studies, infographics, and more to help you roll out better compliance training.
INFOGRAPHIC
To Use Employees in Your Compliance Training Videos or Not:
That is the Question
Employing professional actors for your compliance training video programs, instead of asking coworkers to participate, is a critical and sometimes confusing decision. This infographic highlights the advantages of each approach, and lists important criteria to keep in mind when you're planning the next project.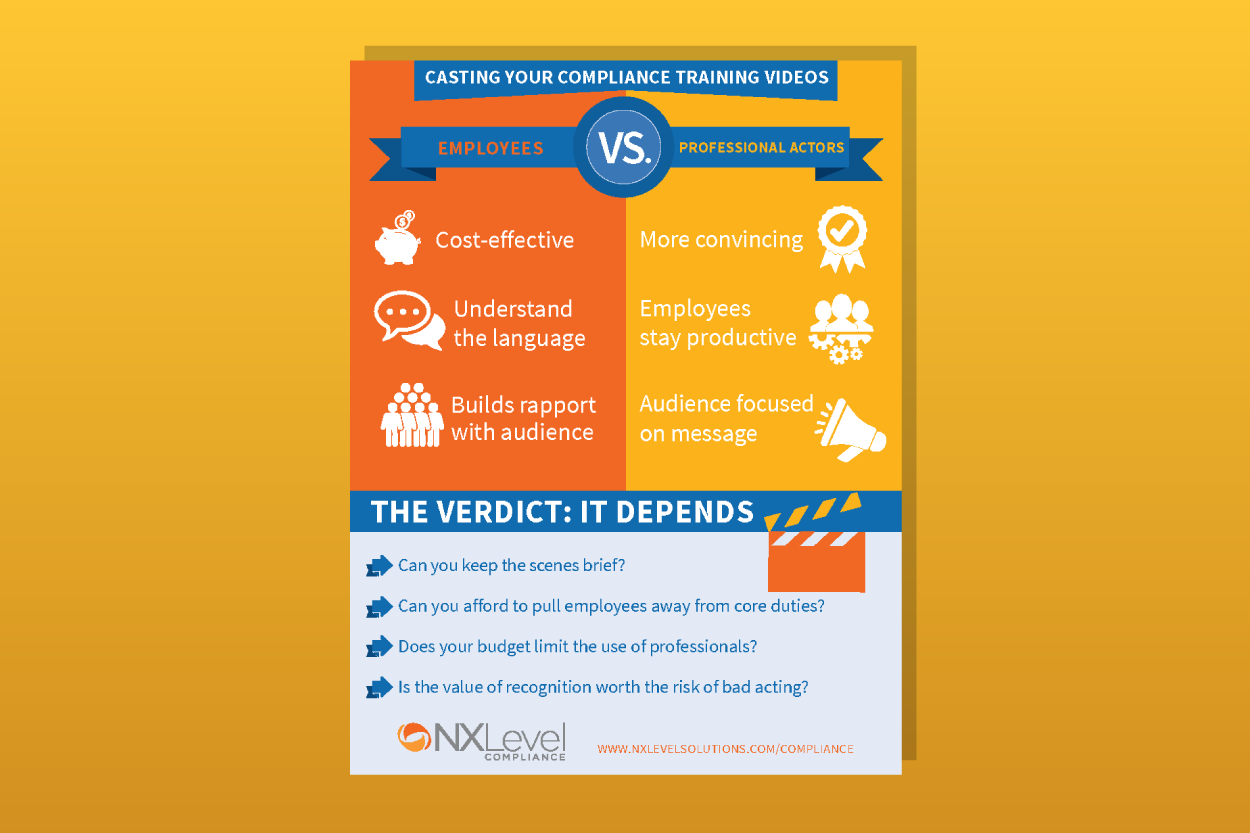 Download
PDF - 1 MB