Insights Download
Webinars, case studies, infographics, and more to help you roll out better compliance training.
NEWSLETTER
Compliance Training Insights: Fall/Winter Issue
In the Fall/Winter issue of Compliance Training Insights, we dive into the modern techniques and tools that make "compliance training stick," and present 10 tips for creating a better live compliance training session. In our Medical Device Moment, we cover the growing the focus on anticorruption enforcement and offer tips for modifying compliance curriculums to reduce those risks.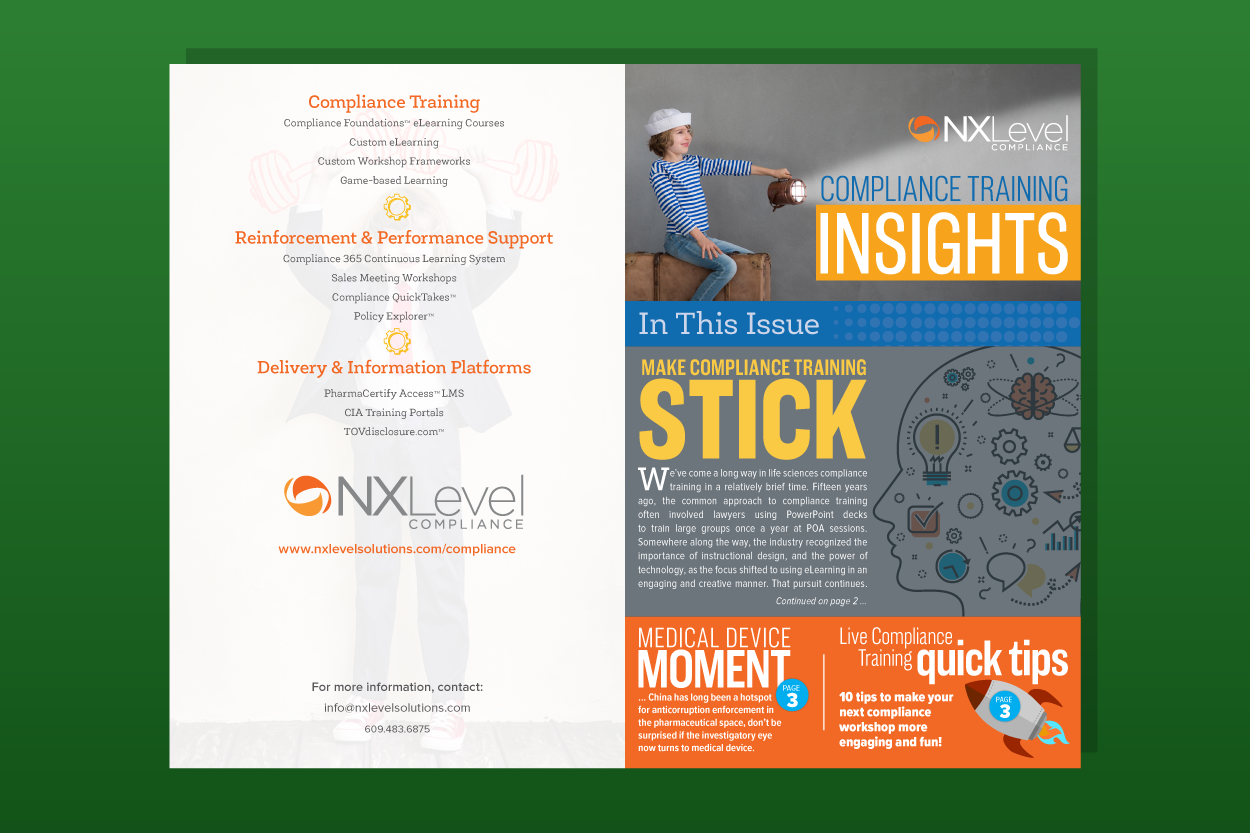 Download
PDF - 1 MB