Insights Download
Webinars, case studies, infographics, and more to help you roll out better compliance training.
NEWSLETTER
Compliance Training Intelligence: Spring/Summer Issue
In the Spring/Summer issue of the Compliance Training Insights newsletter, we detail the three steps (documentation, analysis, and evaluation) necessary to conduct an effective and comprehensive compliance curriculum analysis, and suggest 10 tips for creating more effective transparency training. In our Medical Device Moment, we summarize an online chart from AdvaMed that helps define the differences between its own Code and others from around the world.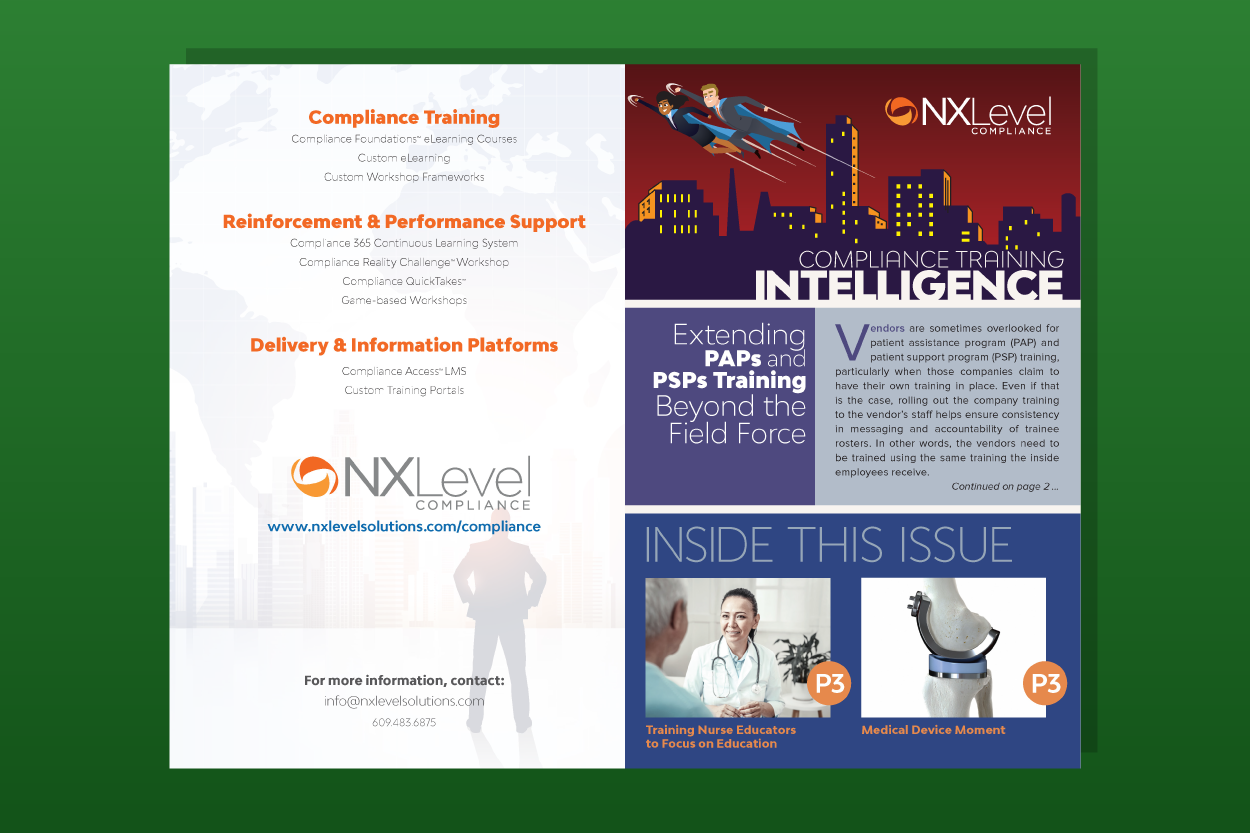 Download
PDF - 1 MB