Insights Download
Webinars, case studies, infographics, and more to help you roll out better compliance training.
ARTICLE
Fair Balance: Training on a Tricky Concept
The definition of fair balance is a bit vague and appropriate use can be a hard concept for trainees to grasp. In this article, Mona Kay Gorman, Director of Training & Leadership Development at Valeritas, details the steps necessary to demystify the fair balance concept and make training more relevant and more effective for sales representatives.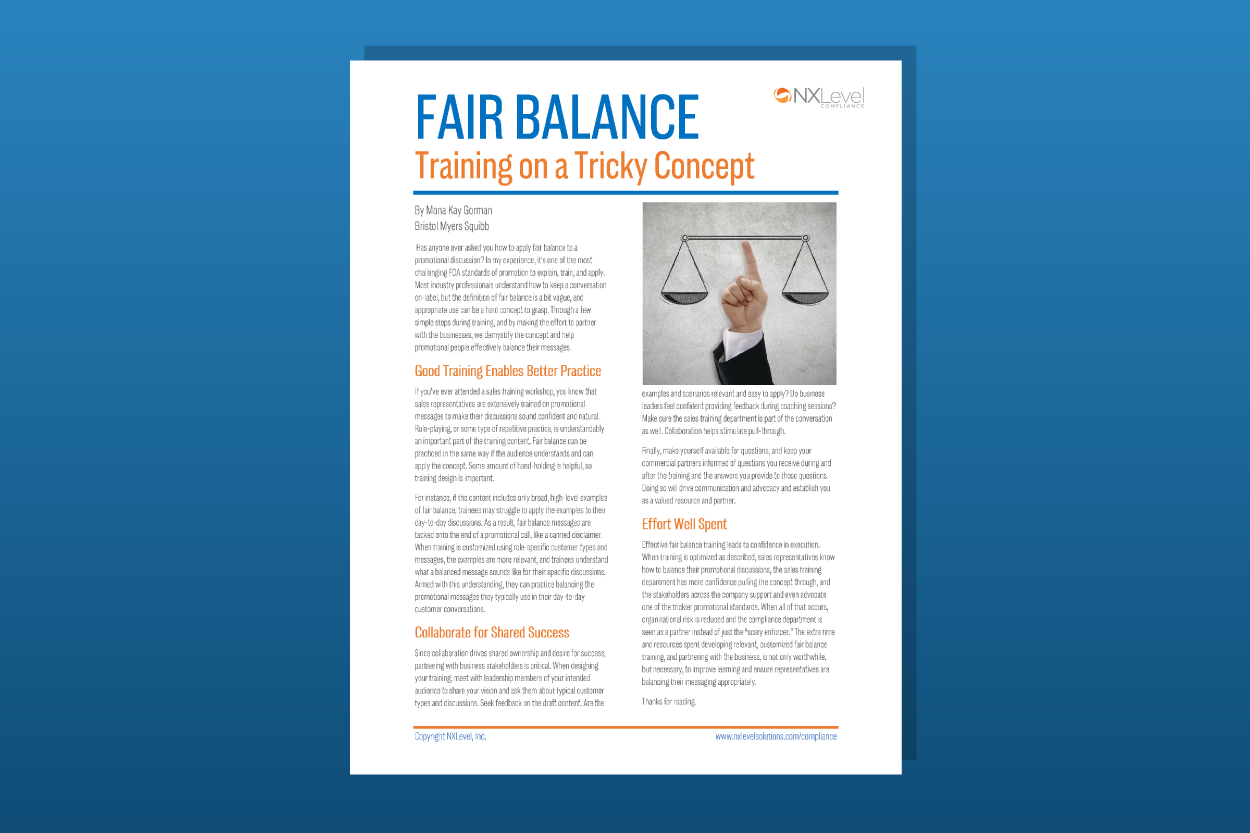 Download
PDF - 1 MB