Insights Download
Webinars, case studies, infographics, and more to help you roll out better compliance training.
ARTICLE
So Many Anticorruption Laws, So Little Training Time
The Foreign Corrupt Practices Act has been the primary enforcement tool for anticorruption efforts around the world, and companies were wise to focus their resources on that legislation. With other countries, like Germany, China, and Brazil are actively pursuing enforcement of their own laws, simply covering the requirements of the FCPA in anti-bribery/anticorruption training is no longer practical or advisable. This article details our process for expanding training to cover the array of new global laws, while not overwhelming your learners with redundant detail.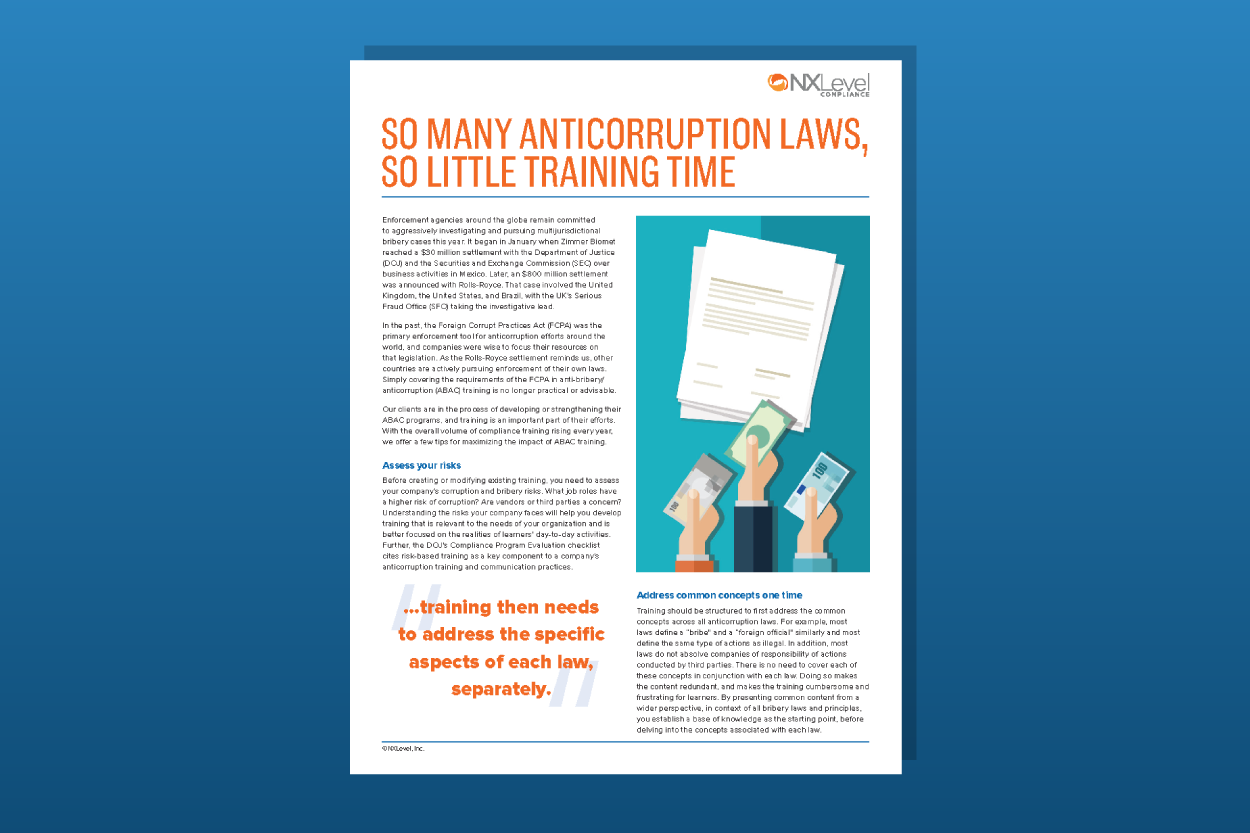 Download
PDF - 1 MB