Insights Download
Webinars, case studies, infographics, and more to help you roll out better compliance training.
ARTICLE
Making the Most of Face-to-Face Time with Learners
Establishing a baseline of compliance concepts and policies before learners arrive for face-to-face training helps maximize knowledge retention. Rolling out foundation training to cover core compliance concepts and policies is necessary to take advantage of the limited time available. This article delves into the rationale behind this blended approach and provides suggestions for what topics to cover in the pre-learning.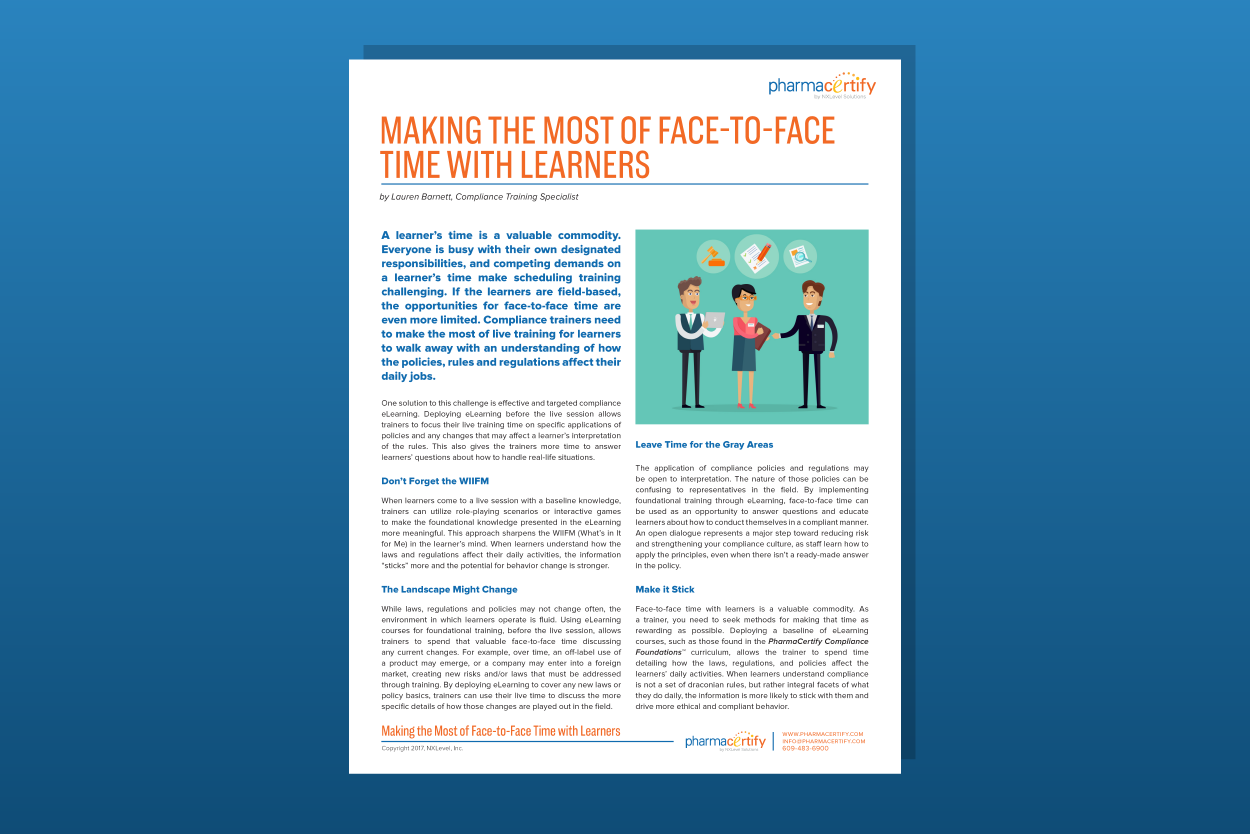 Download
PDF - 1 MB