Insights Download
Webinars, case studies, infographics, and more to help you roll out better compliance training.
ARTICLE
Learning After You Know It All - Enhancing Compliance Learning and Maximizing Retention
When the key principles, policies, and best practices presented in life sciences compliance training are forgotten soon after training events are completed, organizational risks rise dramatically and compliance cultures are weakened. By contrast, when training is deployed continuously and strategically across a learner's timeline, retention is maximized and risk is reduced. In this cover article of the December issue of Life Science Compliance Update, Sean Murphy and Lauren Barnett detail the four evidence-based strategies to incorporate a continuous learning methodology into your compliance curriculum.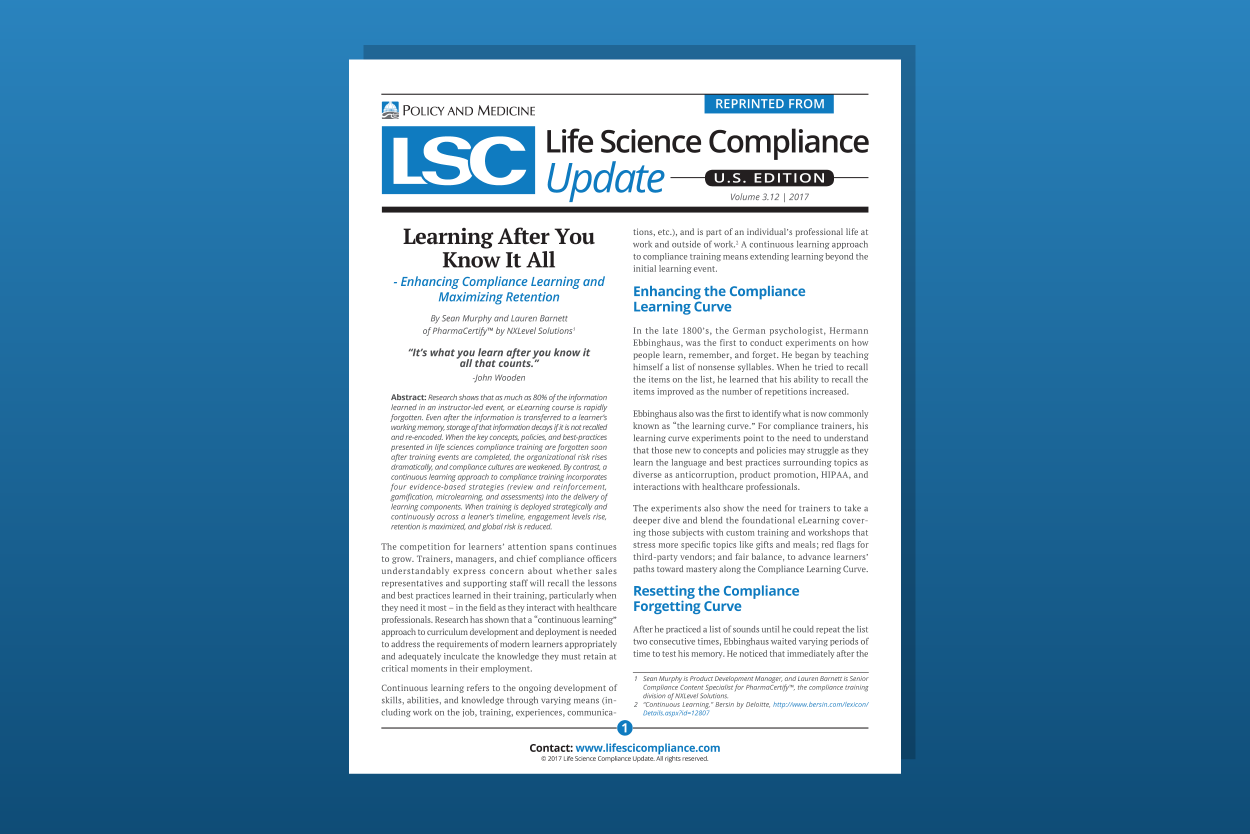 Download
PDF - 1 MB