Insights Download
Webinars, case studies, infographics, and more to help you roll out better compliance training.
CASE STUDY
Pharmaceutical Compliance Training:
One Emerging Company's Approach
Small to mid-size life sciences companies face the same compliance challenges as their larger brethren with the added burden of a shortage of resources and personnel. This case study chronicles how one emerging pharmaceutical company utilizes a series of off-the-shelf online compliance training modules, updated and relaunched each year to help ensure employees are training on critical topics.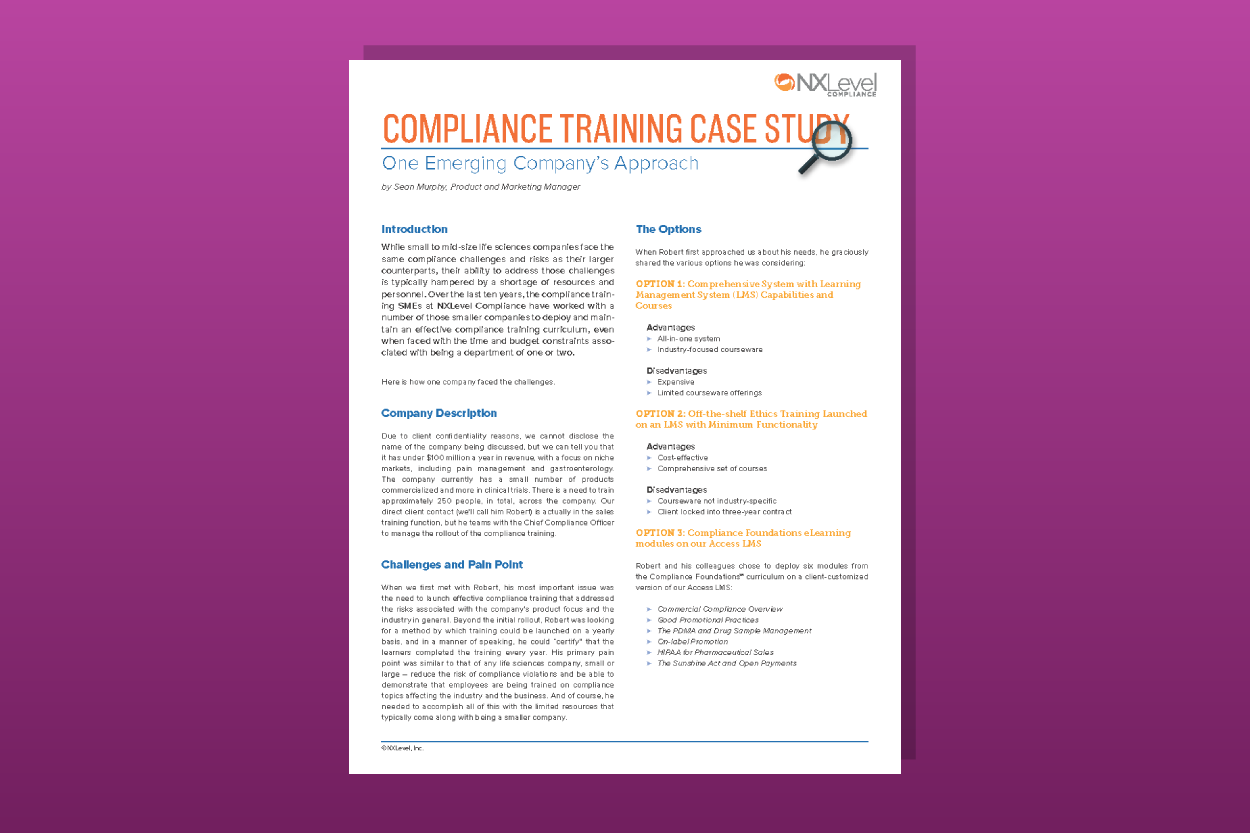 Download
PDF - 1 MB