Insights Download
Webinars, case studies, infographics, and more to help you roll out better compliance training.
INFOGRAPHIC
Using Social Media Platforms for Promotion and Communication
Regulatory requirements, such as regulations for advertising and promotion, have made the use of social media challenging for pharmaceutical companies. This infographic highlighting the FDA guidance on the use of social media for promotion of product includes key points on the use of limited character platforms; responding to unsolicited off-label questions; and correcting misinformation on third-party Internet or social media platforms.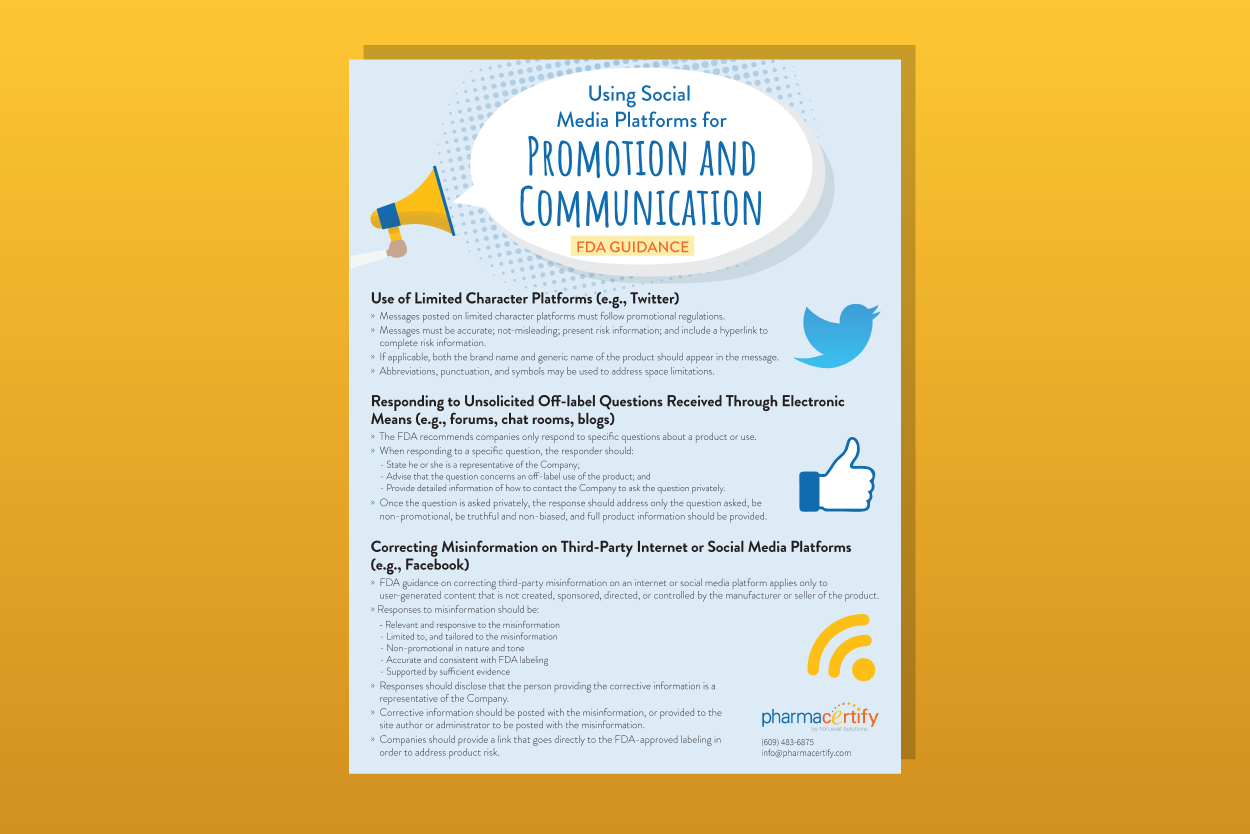 Download
PDF - 1 MB