Insights Download
Webinars, case studies, infographics, and more to help you roll out better compliance training.
INFOGRAPHIC
Top Takeaways from the 15th
Annual Pharmaceutical Compliance Congress
CBI's annual Pharmaceutical Compliance Congress featured industry leaders and government representatives espousing the usual best practices for building and maintaining an effective compliance program, but this year's agenda offered a few surprises and changes in the regulatory wind. This new infographic lists our key points and top takeaways from a full agenda of panel sessions and presentations.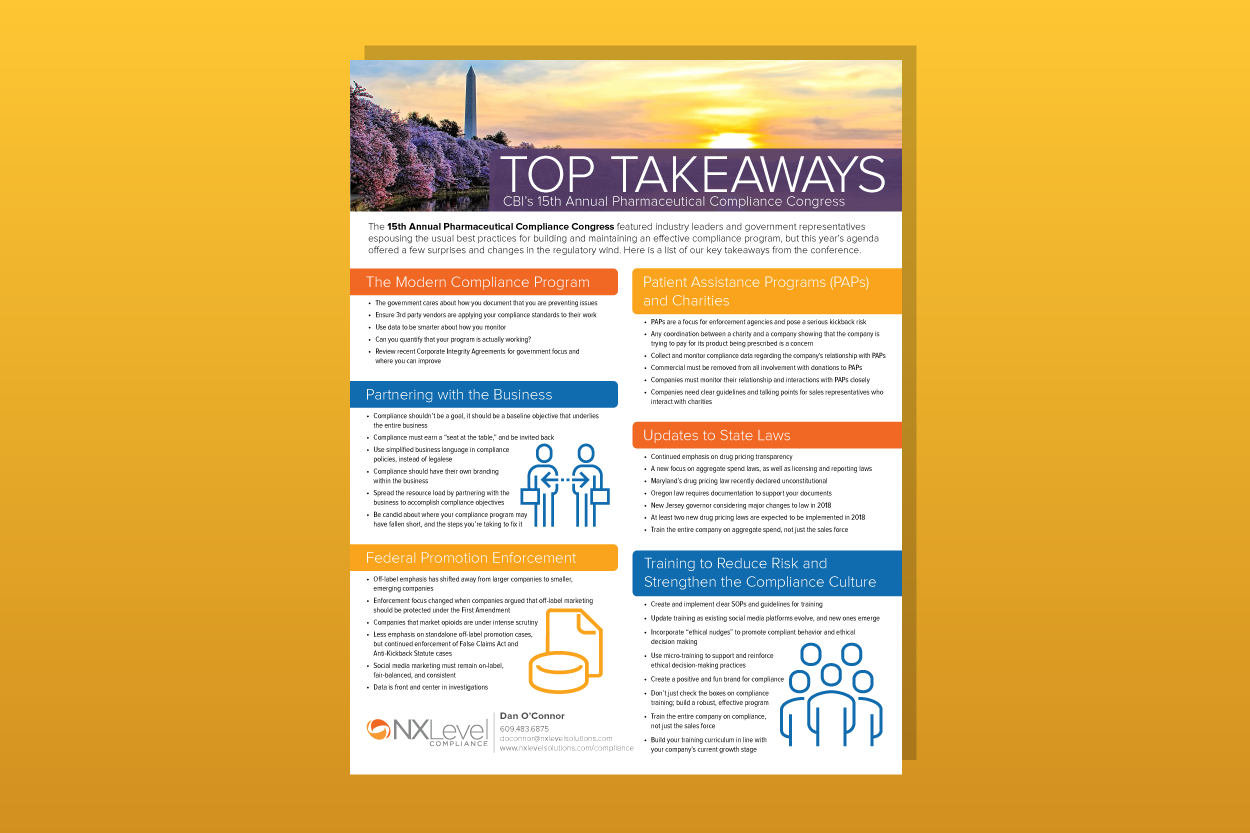 Download
PDF - 1 MB