Insights Download
Webinars, case studies, infographics, and more to help you roll out better compliance training.
INFOGRAPHIC
Key Takeaways from the 4th Annual Life Sciences
Ethics & Compliance Training Conference
The Ethics & Compliance Training Conference featured an energized and focused group of presenters and attendees sharing stories, tips, and best practices for building and deploying training that effectively reduces compliance risk and helps build a stronger culture of compliance. We've summarized the key takeaways from the conference in this infographic. Feel free to share with your colleagues as you continue to plan and build your curriculum.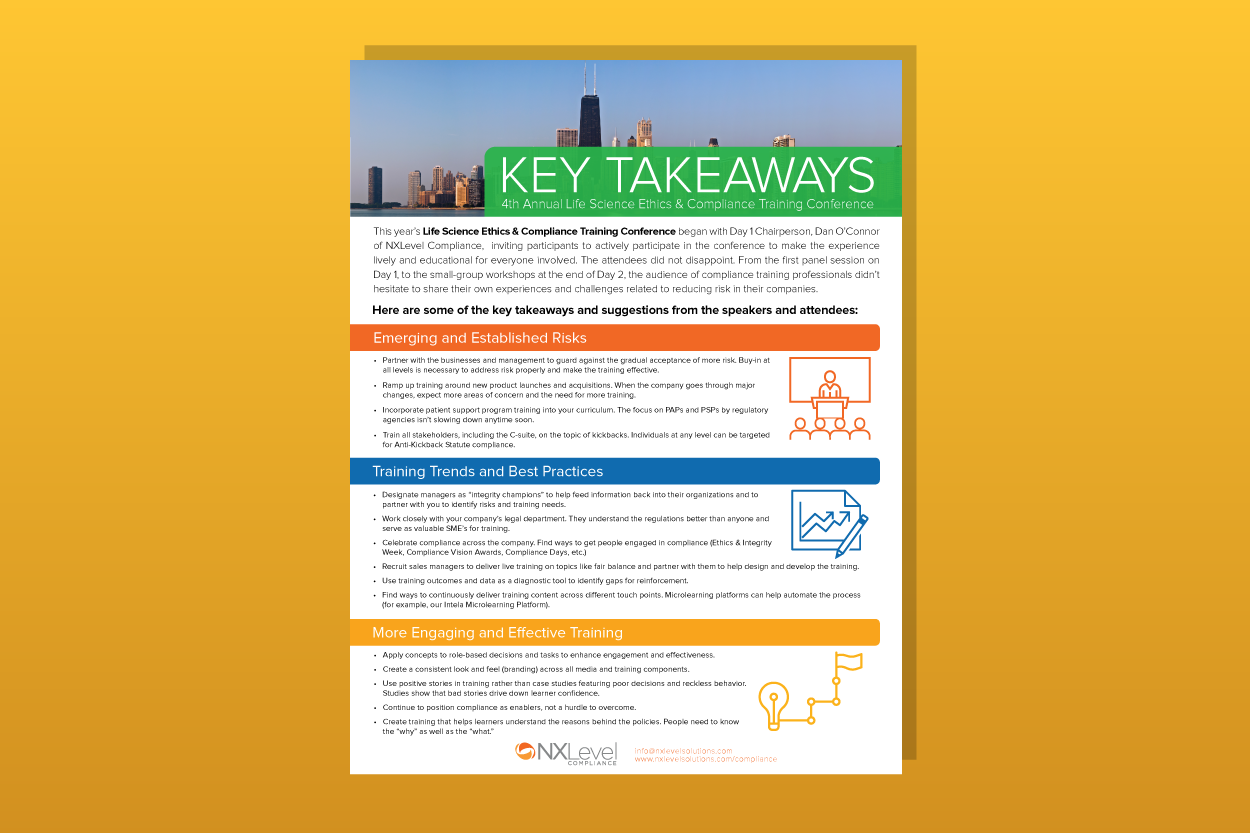 Download
PDF - 1 MB