Insights Download
Webinars, case studies, infographics, and more to help you roll out better compliance training.
NEWSLETTER
Compliance Training Insights: Spring/Summer Issue
In the new issue of Compliance Training Insights, we cover the "Edutrainment Trap" and what it means for your compliance training. We also list the top 10 compliance training mistakes and delve into the why the OIG's guidance for pharmaceutical manufacturers matters for medical device compliance trainers.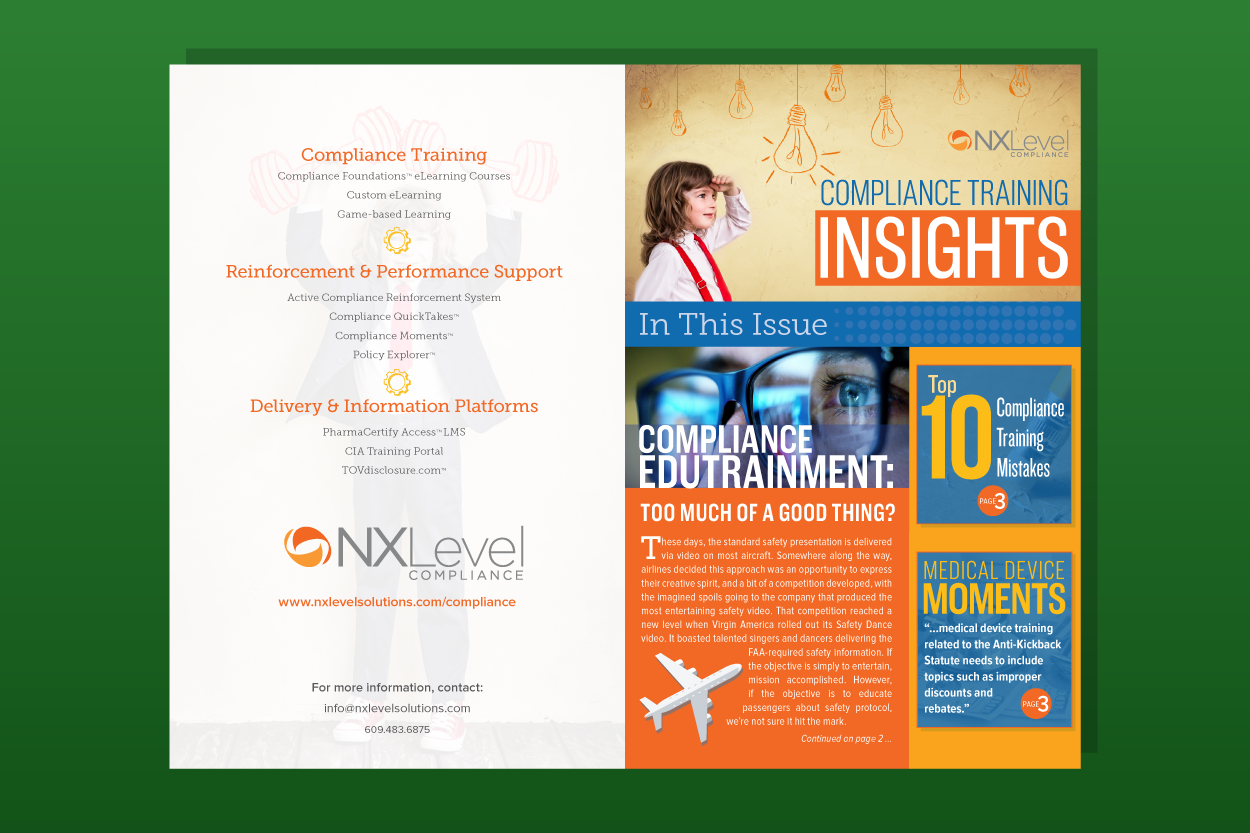 Download
PDF - 1 MB