Insights Download
Webinars, case studies, infographics, and more to help you roll out better compliance training.
NEWSLETTER
Compliance Training Intelligence: Fall/Winter Issue
In this issue of Compliance Training Intelligence, we address the growing list of global anticorruption regulations and offer tips for adding the new rules to your training, without confusing your learners. We also touch on speaker programs, with suggestions for more making program training more effective. Finally, in our Medical Device Moment, we delve into recent industry FCPA cases and discuss how med device companies can best address the risks through a continuous learning approach.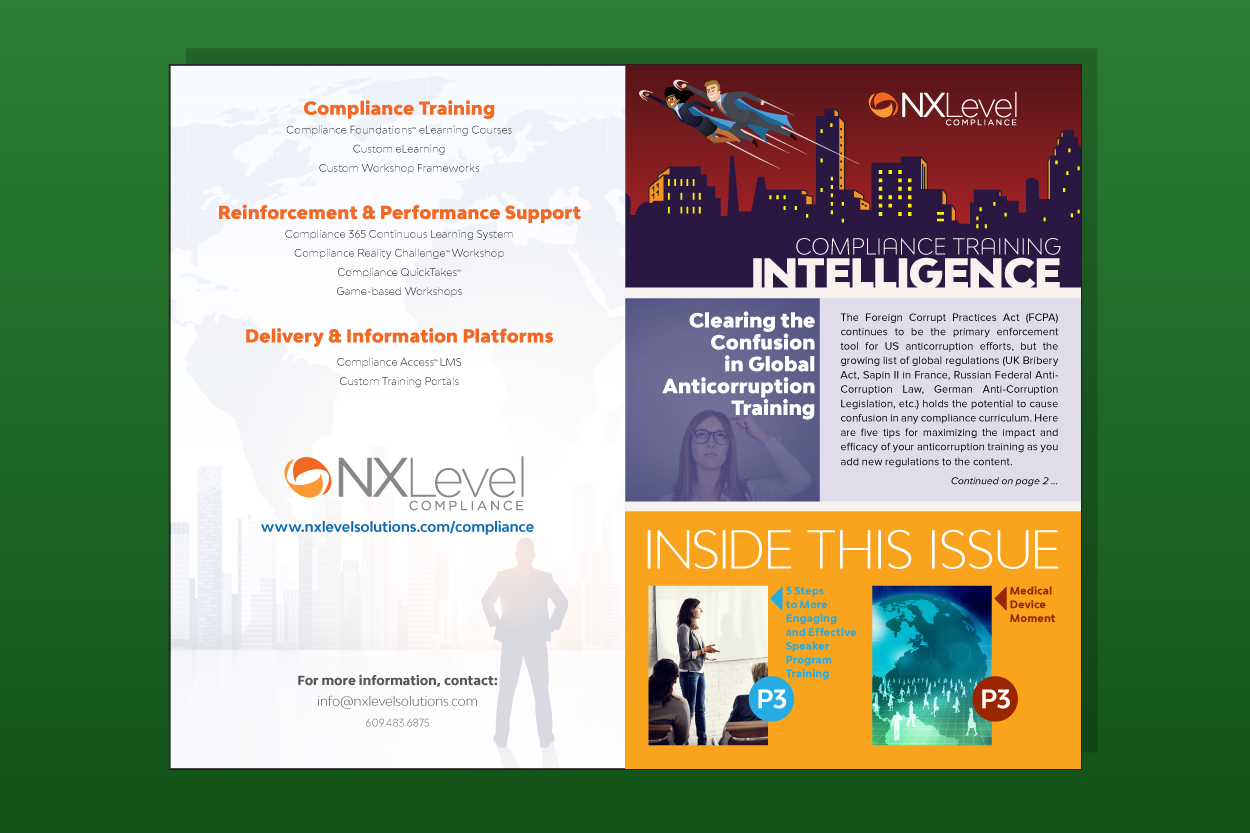 Download
PDF - 1 MB