Insights Download
Webinars, case studies, infographics, and more to help you roll out better compliance training.
TIP SHEET
Good Communication Practices Life Sciences Tip Sheet
Poorly executed documents, presentations, emails, text messages, and other business communications can damage a company's reputation and lead to legal risks. This tip sheet explains why good communication practices are critical for life sciences companies and offers suggestions for creating safe and effective written communications.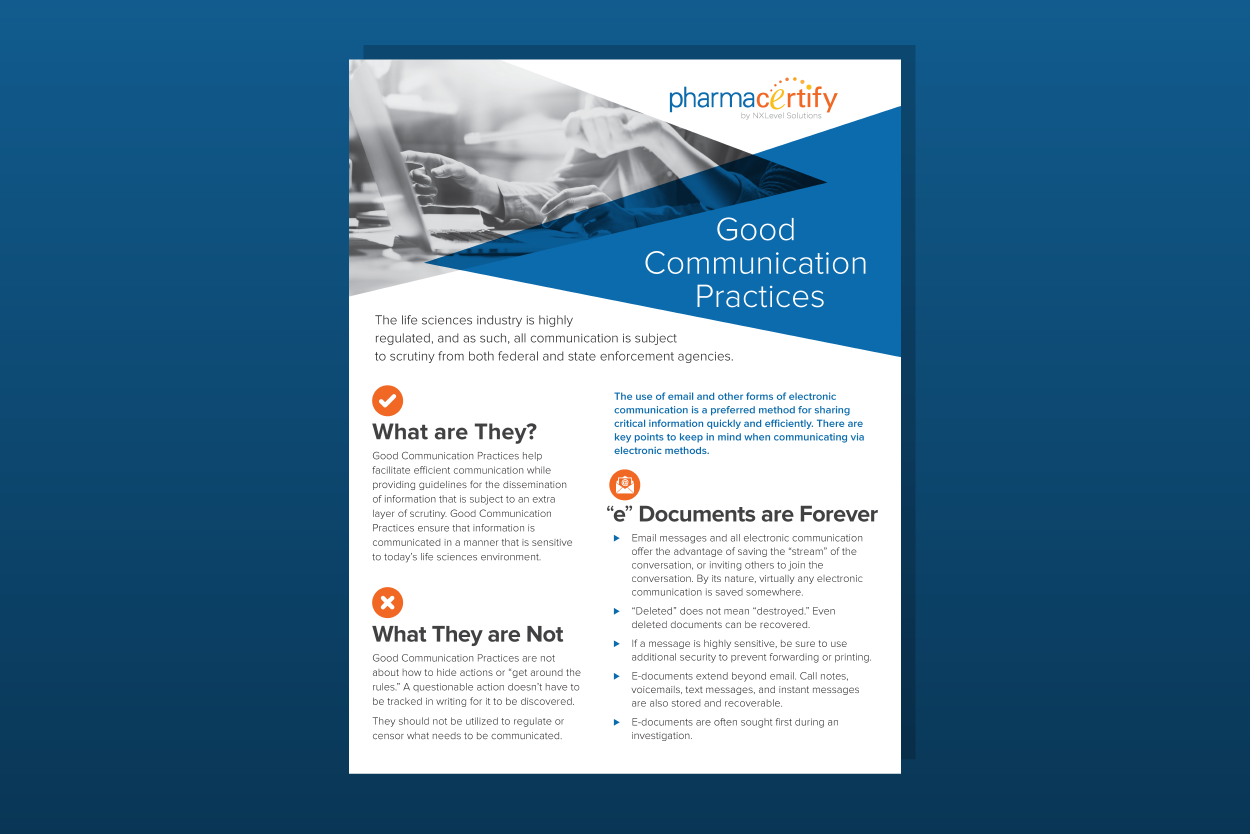 Download
PDF - 1 MB