Insights Download
Webinars, case studies, infographics, and more to help you roll out better compliance training.
TIP SHEET
Speaker Programs Training Tip Sheet
Speaker programs offer life sciences companies the important opportunity to have healthcare professionals provide information regarding the safe and effective use of their products to other HCPs. Unfortunately, the planning and execution of speaker programs is fraught with the potential for risk and compliance violations. In this tip sheet, we offer suggestions for building and delivering speaker program training that effectively addresses those risks.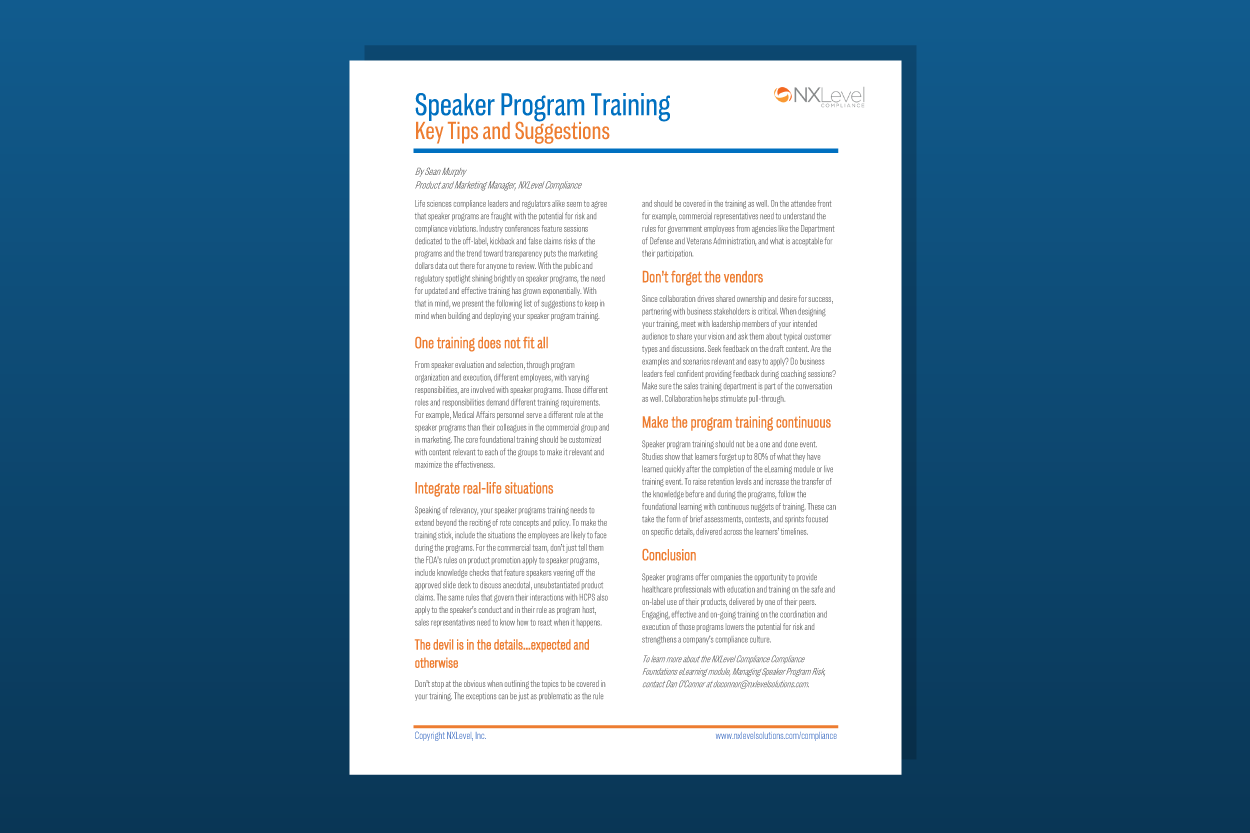 Download
PDF - 1 MB