Insights Download
Webinars, case studies, infographics, and more to help you roll out better compliance training.
CONTENT OUTLINE
Patient Programs and Their Risks
Patient assistance programs and patient support programs are under increased scrutiny for violations of the Anti-Kickback Statute, HIPAA, and the False Claims Act. Patient Programs and Their Risks provides learners with a basic understanding of PAPs and PSPs, the key risk areas associated with the programs, and important regulations that apply.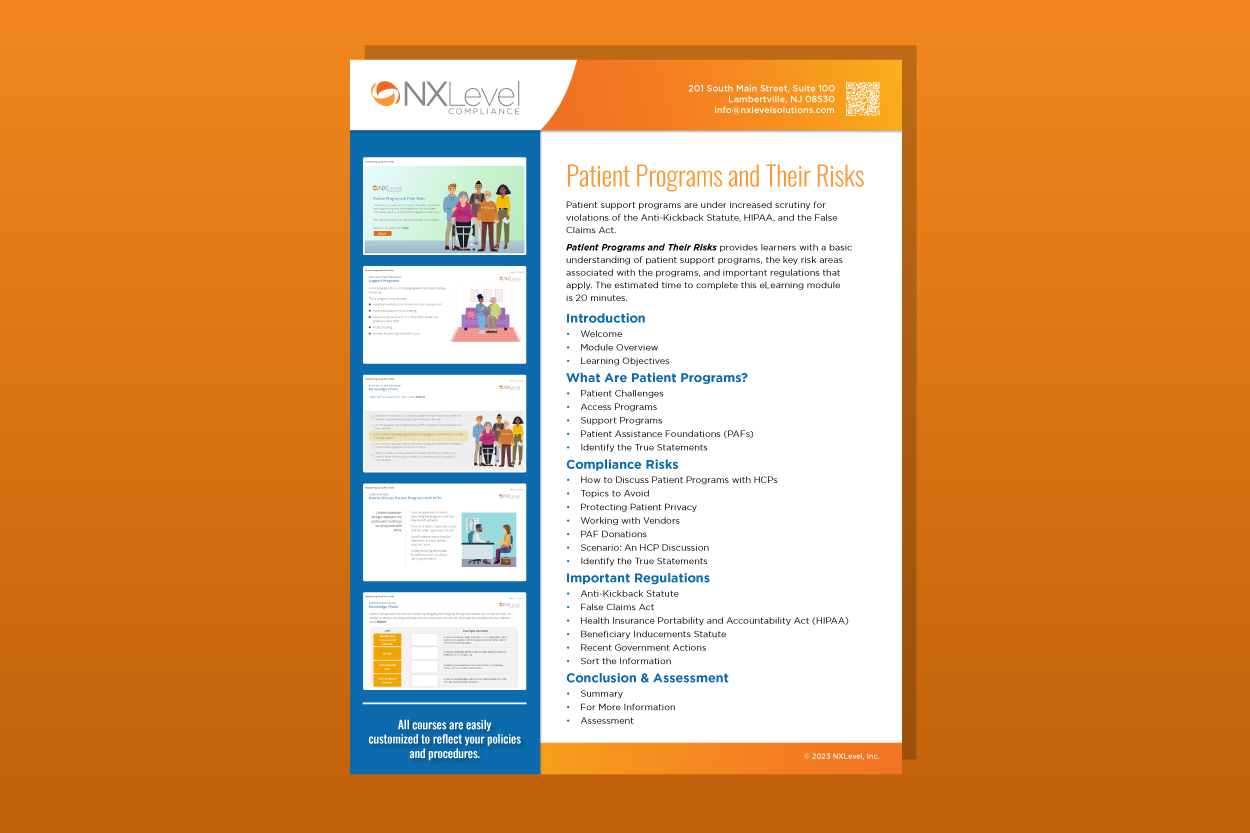 Download
PDF - 1 MB